We specialize in building on online presence for small businesses.
Our clients have benefited from our unique brand of customized  website design and online marketing solutions for several years. An in-depth study is conducted of your work processes, business, receivables and deliverable, security requirements and your work groups skill set in order to build a marketing plan that suites your business needs and accommodates your business growth. Ask us about our Free BLUEPRINT ANALYSIS offer. This exclusive package deal provides you with an overview of what your business can expect from having a strong online presence.
We make sure all of our customers' websites are ready to be viewed on all mobile devices. Reaching customers on every digital platform is essential for all small businesses.
Where do customers hear about your business? Social Media allows potential and loyal customers to see, share and promote your business. We manage your accounts to ensure the best possible Social Media presence.
Does your business need a website?
Website Maintenance Services
Our Website maintenance services includes updating the content of existing web pages to keep you company web site up to date. Adding new pages to your web site is part of this great service and we have a host of packages to choose from.
Our User Friendly Approach
We take a basic 5 step approach to servicing your business challenge and building your website. We maintain this course on every project, big and small! We promise you won't get lost in the technical jungle of building a website.
Building Websites
Let us provide you with a creative web design solution and marketing plan that will position your business to end up on the first page in Google, Yahoo and Bing! Partner with us and we will be therefore you as your business grows and adapts to the ever-changing World Wide Web.
Social Media Management
We work with small businesses to help them improve their social media status. Every small business must reach out on social media in this day and age. Customers pay attention to how up-to-date your business appears. Facebook, Twitter and email marketing keep customers informed.
It's the relationship between a brand and their customer. The company offers exclusive incentives such as prices, products, and sales to you; in exchange…

Why would anyone want to impersonate you on social media or online? Besides being a miserable person that loves to create chaos, the most…
Sign up to receive our weekly coaching tips
Upcoming Events / Activities
Live Presentations | Speaking Engagements | Coaching Classes
Aug 17, 2017
5:30PM - 9:30PM
Social Media Bootcamp Class
Social Media Training Class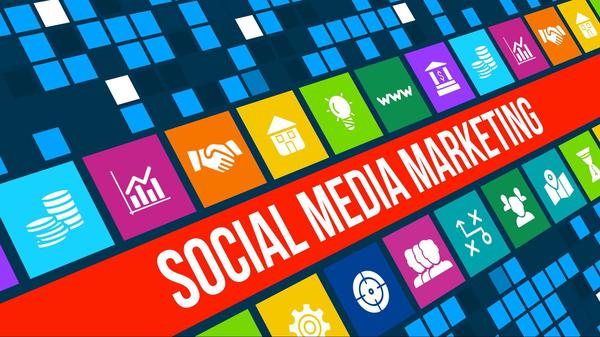 This 4-hour hands-on training class will teach you how to amplify your social media marketing campaigns using Facebook Ads. Join us to learn about budgeting, creating, placing and managing Facebook Ads.
Training Schedule
Introduction to Facebook Ads (40 mins)
Key Facebook ad policies (20 mins)
Understand different Facebook ad types (20 mins)
How to Target your ads on Facebook (50 mins)
Place your ad order (40 mins)
Manage ad placements (10mins)
Choose your ad creative (10mins)
Mobile Phone Ad Management (20 mins)
Q&A (30 mins)
30 Day After Support
Classroom Setting
This a hands-on workshop. Participants must bring a laptop or desktop computer with wifi capability. The classroom will be limited to 15 people. General snack and water/soft drinks provided. (desktop monitors should be no larger than 24")
Prerequisites
Facebook business page *
Facebook business account *
1-2 Designed Ads **
Desktop or Laptop computer (Wifi Capability)
Small Business Owner
* Free setup assistance provided 10 to 20 days before the class. Via webinar invites and appointment scheduling.
** 1 free ad design for use during the class and post training. 10 to 20 days before the class.
More Info